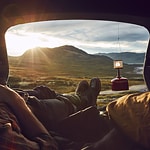 There's nothing like a vacation to rejuvenate your spirit, but traveling can get pricey. One way to get away on a budget is to take a road trip instead of heading for far-off destinations. When you're ready to get out of Leesburg, VA, find a location that appeals to you within driving distance and follow these budget road trip tips.
The first thing you'll want to do is make sure your vehicle is well-serviced. Taking care of things like your annual inspection, tire rotation, and steering alignment can improve performance, lower fuel costs, and prevent breakdowns. Next, determine your budget and set your priorities. How much money do you want to spend and what's most important to you? Plan your trip around your must-have list.
Save money by packing snacks for the road. Credit card rewards are a great way to get more for your money. Avoid traveling during peak times, and consider vacation rentals instead of hotels for significant cost savings.